Our Personal Training Program Is Built For Your Goals And Your Priorities
Whether you've got a specific goal in mind or you're simply looking for a customized approach to sustainable results, we have you covered here at Action Potential. Our Personal Training program is giving women across Camino, Placerville, Pollock Pines, and beyond the chance to enjoy professional instruction and long-lasting success.
All ages and experience levels are welcome. Fill out the short form on your screen to learn more!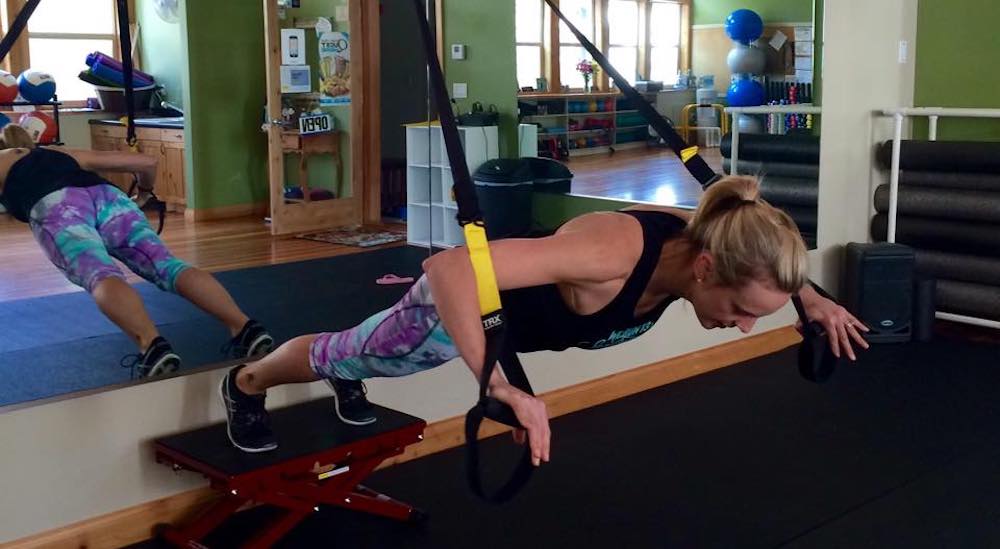 What Makes Our Personal Training Program A Good Fit For You?
We've all been stuck in one of those cookie-cutter fitness programs where you're left on your own trying to keep up with the instructor. You end up just going through the motions.
At Action Potential, our goal is to help you get more out of your fitness journey and we're doing that by tailoring your training strategy to meet your unique skill set and goals. Our Personal Training program here in Placerville gives you access to professional instruction and dedicated support.
We're setting women all across our community up for success with the help of:
Customized workout routines
Ongoing support and motivation
Comprehensive nutrition strategies
Hands-on coaching and accountability
So, What Can You Expect?
From day one in our system, you'll see that we care deeply about your success. Our Personal Training programs are designed to understand what you're hoping to achieve, what has held you back in the past, and what adjustments you're willing to make moving forward.
We'll tailor every aspect of your workout routine and your daily nutrition program. And then we'll be there to track your progress and make adjustments as needed.
We're helping women of all backgrounds and fitness levels enjoy:
Sustainable fat burning and weight loss strategies
Lean muscle toning across your entire body
Improved cardiovascular health and endurance
Unwavering confidence in all aspects of life
Learn More Today About Our Personal Training Program Here In Placerville, Camino, & Pollock Pines!
Don't settle for good enough. Get more out of your fitness journey and learn how to love every minute of it. Our team here at Action Potential is dedicated to your success and we can't wait to get started.
Fill out the short form on your screen to learn more about our Personal Training here in Placerville today!