Our Group Fitness Classes Include HITT Workouts, Resistance Training, And More!
From action-packed workouts to personalized small group sessions, our Group Fitness programming here at Action Potential has everything you need to challenge your body and enjoy long-lasting results.
We are proud to offer women all across Placerville, Pollock Pines, and beyond access to a dynamic workout routine that is great for all skill sets.
Learn more today by simply filling out the short form on your screen!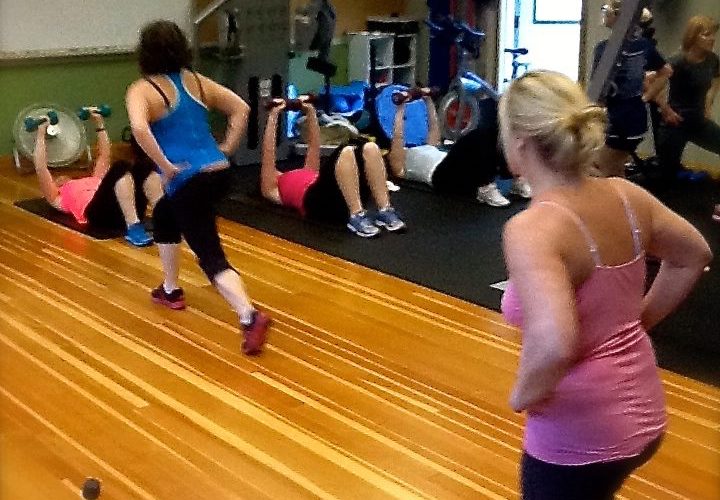 What's Included In Our Group Fitness Program?
We know what it's like to face a stale and boring workout routine. We know how difficult it is to do the same thing day after day after day.
That's why our Group Fitness classes aim to keep you on your toes.
We offer a great mix of workouts each and every week that can meet the needs of women all across our community. Action Potential is home to people of all fitness levels and skill sets. We work hard to maintain a supportive environment where you can train with confidence and have a blast each and every day!
Come see us here in Placerville today and take on:
Small Group Fitness (All Levels): Want the personalized approach without the personal training price? This system brings together just a handful of women for a targeted training routine that is dedicated to your unique goals and priorities. We're offering you the chance to take on:
Hands-on instruction
Ongoing accountability
Customized fitness strategies
** Offered in Camino studio by appointment only
Metabolic Resistance Training (Intermediate to Advanced): Build strength and keep your heart racing from the moment you walk through the door. This class is the perfect blend of strength training and fat burning, offering you benefits like:
Lean muscle toning
Sustainable fat burning
Improved heart health
Core, Floor, & More (Beginner to Advanced): This routine is based on bodyweight movements and gives you the chance to tone muscles all across your body. All experience levels are welcome but you must be able to get up and down off the floor. You can quickly take on:
Boosted flexibility and mobility
Incredible core strength
Total-body toning
Strength Circuit (All Levels): We use this workout as a way to keep your muscles guessing. You'll move from one movement to the next, focusing on maintaining your form and correctly moving the muscles all across your body. This class offers:
Functional strength
Well-rounded athleticism
Ongoing motivation
HIIT (Intermediate to Advanced): This is our fastest-paced class and is designed to use high bursts of energy mixed with short rest periods to boost your metabolism and help you enjoy total-body results. This class will leave you feeling ready for anything life throws your way. Come see us today and take on:
Healthy weight loss
Sustainable strength gains
An incredible sense of accomplishment
Learn More About Our Group Fitness Classes Here In Placerville!
If you're ready to challenge your body and enjoy long-lasting success, we have you covered here at Action Potential. Our Group Fitness classes are setting women all across Placerville up for success and we can't wait for you to be next.
Fill out the short form on your screen to learn more today!